Roofing done the West Texas way
No silver tongue to what we do. If you need a roof, we have the team, experience, and knowledge to get it done right. We offer industry-standard workmanship warranties and work with the top-leading manufacturers in the industry to provide the best product for the job. 
Years Combined Experience
Commercial Roofing Experts
Our team is stacked with roofing experts that have experience in working on some of the largest and more noticeable roofs throughout West Texas. From accounting to labor, our combined experiences have prepared us for any project.
Roof Replacement
With over 1,000 collective roof replacement projects under our belts, we're qualified for any job. We have expertly trained crews for any roof type, and staff with experience for any job size or special situation.
Roof Repair
Our project managers are trained, experienced, and highly knowledgable in roof repairs. Our team has experience in leak detection and other problematic issues that can help save you money long-term.
Residential Services
In addition to commercial roofing, we have experience and crews for residential roof replacements and repairs.
Spray Foam Insulation
Take advantage of increased insulation and decreased energy bills with spray foam insulation for commercial and residential buildings!
We Will Help You Every Step Of The Way​
A roofing project can be stressful, but we utilize decades of experience to walk through every step with you. We'll coordinate around your schedule to minimize any potential downtime or disruption to your day-to-day tasks.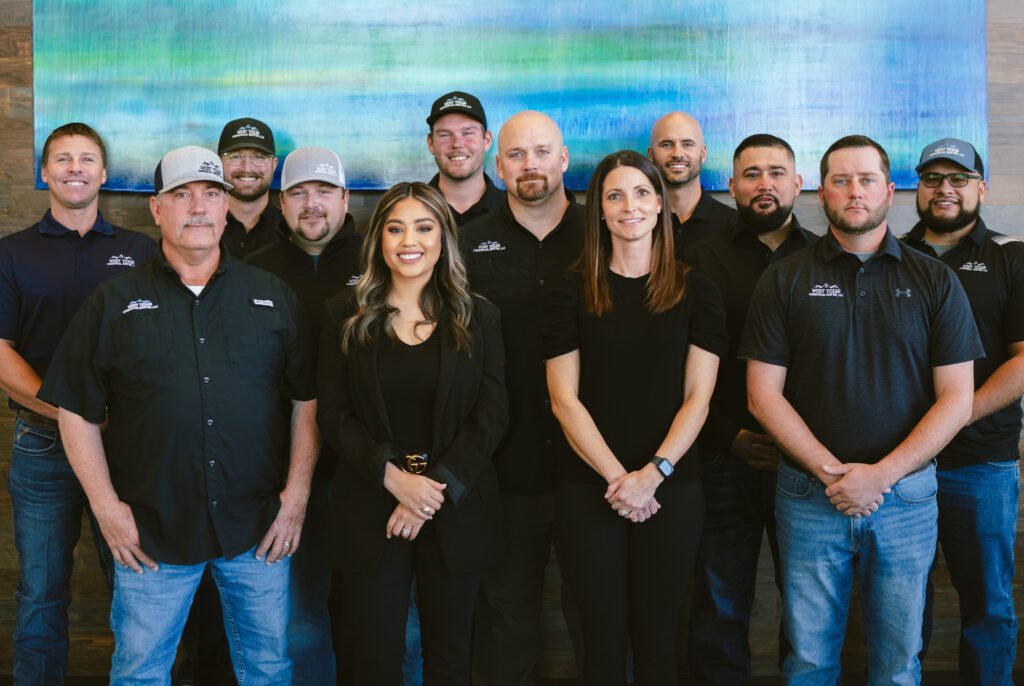 Pre-Project​
We'll perform a free roof inspection and recommend what actions to take next. If you're filing a claim with your insurance, we'll work with you to ensure you get what you deserve, per your policy.
Project​
Throughout the project, our team works cautiously around your schedule to minimize disruptions, and will work to keep your property clean and functional.
Post-Project
Throughout the project, we perform quality assurance inspections. We close out the job with a final inspection and detailed site clean-up. Our customers are our top priority regardless of the size of the job.
The proof is in the details

As a result of our detailed inspections and quality craftsmanship, we rarely see issues arise post-job completion. However, our team is always available and is passionate about providing long-lasting premium workmanship quality. We'll always provide detailed information on what the issue is caused by and always provide emergency help even if the issue is from new damage.
What our customers are saying
Thank you for your promptness on taking care of my father-in-laws roof. Excellent job by your entire team! God Bless!